Private Equity
SME
Foresight successfully exits Mologic by sale to new philanthropic entity Global Access Health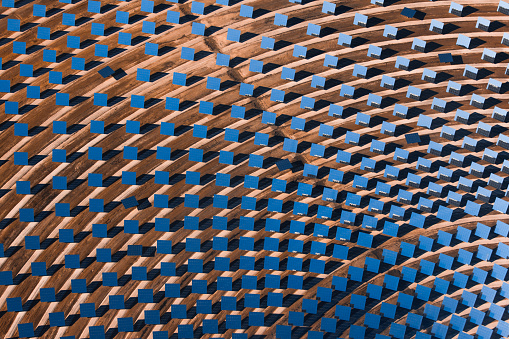 Mologic is a world leading innovator in lateral flow and rapid diagnostics tests, specialising in high performance, low-cost tests for epidemics and disease outbreaks, including COVID-19
Together, Mologic, Global Access Diagnostics and newly incorporated Global Access Health will work to accelerate equitable access to epidemic and neglected tropical disease diagnostics, manufactured in facilities across the World, including in Africa and South Asia
This landmark transaction, the first of its kind, combines strong returns for investors with substantial global health benefits and leaves a positive, sustainable legacy. In aggregate the sale will return £10.9m to Foresight funds
Click here to access the announcement as a PDF.
London 20 July 2021: Foresight Group LLP ("Foresight"), an award-winning listed infrastructure and regional private equity investment manager, is pleased to announce the successful sale of Mologic Limited ("Mologic" or "the Company"), a World leading innovator in lateral flow and rapid diagnostic technologies and founder of Global Access Diagnostics. Mologic's co-founder and Chief Scientific Officer, Paul Davis, was the originator of the Clearblue pregnancy test, the world's first commercial application of lateral flow technology.
Mologic was sold to Global Access Health, a not-for-profit company financed by the Soros Economic Development Fund ("SEDF"), the impact investing arm of the Open Society Foundations, and a group of other philanthropic organisations and investors. SEDF and their consortium members will be strong strategic partners for Mologic, further cementing its position as a sustainable social enterprise, targeting a diverse range of epidemics and neglected diseases, particularly in resource limited settings, such as dengue fever, onchocerciasis and schistosomiasis. Under this unique partnership Mologic will continue to offer end-to-end contract development and manufacturing services alongside commercialisation of its first in class COPD, sepsis and women's health products, using the revenue from these activities to sustainably support investment in diagnostics for epidemics and neglected tropical diseases.
Since Foresight's investment in 2018, it has worked with the management team and co-investor, Calculus, to strengthen the business, advancing the product portfolio, increasing turnover by 165% and increasing employees by over 40%. The Company has also developed a presence in the US through opening an office on the East Coast, and is exploring manufacturing partnerships in West Africa and in South Asia.
This strong exit, with more than 75% of the consideration payable immediately, delivers returns of up to 3.1x on Foresight's investment. In addition, further consideration may be payable in the event of strong sales of certain of Mologic's products.
Mark Davis, CEO of Mologic, said: "The support Foresight has provided to Mologic since 2018 has been transformational in invigorating the product portfolio and advancing the business into a cash generative position through service delivery and commercialisation. Without this, the transition into a sustainable social enterprise would not have been possible and would have seriously limited capacity to take on the diversity of disease targets. We are looking forward to our next stage with Global Access Health and serving the communities that most deserve a healthier, brighter and independent future."
James Livingston, Partner at Foresight, added: "This unique transaction combines strong returns for investors with huge global health benefits. Global Access Health combined with Mologic can play a significant role in the early detection and control of escalating epidemics and epidemic preparedness to mitigate future pandemics."
Foresight is experienced in supporting diagnostics companies achieve their growth plans. Its existing portfolio contains Biofortuna, a molecular diagnostic specialist that has played a role in the fight against COVID-19, manufacturing over 30 million PCR tests to date. The business continues to perform strongly, with revenues growing tenfold. More recent investments include ReadyGo Diagnostics, a start-up diagnostics business and PBD Diagnostics, specialists in livestock tuberculosis diagnostics.
Shareholders were advised by:
Legal: Withers, Shoosmiths & Peregrine Law
ENDS
For more information contact:
Citigate (PR to Foresight):
Borja Miquel: foresight@citigatedewerogerson.com / +44 (0)20 7025 6631
Will Easton: foresight@citigatedewerogerson.com / +44 (0) 7860 753146
Notes to Editors
About Foresight Group LLP ("Foresight"):
Foresight is a leading listed infrastructure and private equity investment manager which has been managing investment funds on behalf of institutions and retail clients for more than 35 years.
Foresight has c.£7.2 billion of Assets Under Management across a number of funds, including Listed Vehicles, Limited Partnerships, Enterprise Investment Schemes (EISs), Venture Capital Trusts (VCTs), Inheritance Tax Solutions using Business Relief (BR) and Open-Ended Investment Companies (OEICs).
Foresight's Private Equity team, comprising over 30 investment professionals, manages c.£700 million in a portfolio of more than 100 companies and pursues four discrete but complementary investment styles: Venture, Impact, Growth and Replacement Capital through its growing regional office network.
Foresight was a commended finalist in the Best Venture Capital Trust Provider category at the 2020 Investment Life & Pensions Moneyfacts Awards. Foresight was named 'Fund Manager of the Year' at the PLC Awards last year, 'Generalist VCT of the Year' at the Investment Week Tax Efficiency Awards 2018/19 and was a finalist in the 2018 Unquote British Private Equity Awards as Venture and Growth Capital House of the Year.
Foresight's largest office is in London with regional UK offices in Edinburgh, Manchester, Nottingham, Milton Keynes, Leicester, Cambridge and Guernsey and international offices in Sydney, Rome, Madrid, and Luxembourg.
About Mologic
Mologic is a leading innovator and developer of lateral flow and rapid diagnostic technologies, products and services. It works with companies, researchers and clinicians to help them deliver fast, reliable and accurate diagnosis at the point-of-care in a now end-to-end service from idea to product manufacture under ISO13485. Mologic offers an extensive and diverse portfolio of device and reagent products for clinical and commercial applications along with world-leading scientific research expertise for all diagnostic contract R&D requirements.