Private Equity
SME
Foresight invests £600,000 into Lillicoco, an e-tailer of women's affordable luxury antique jewellery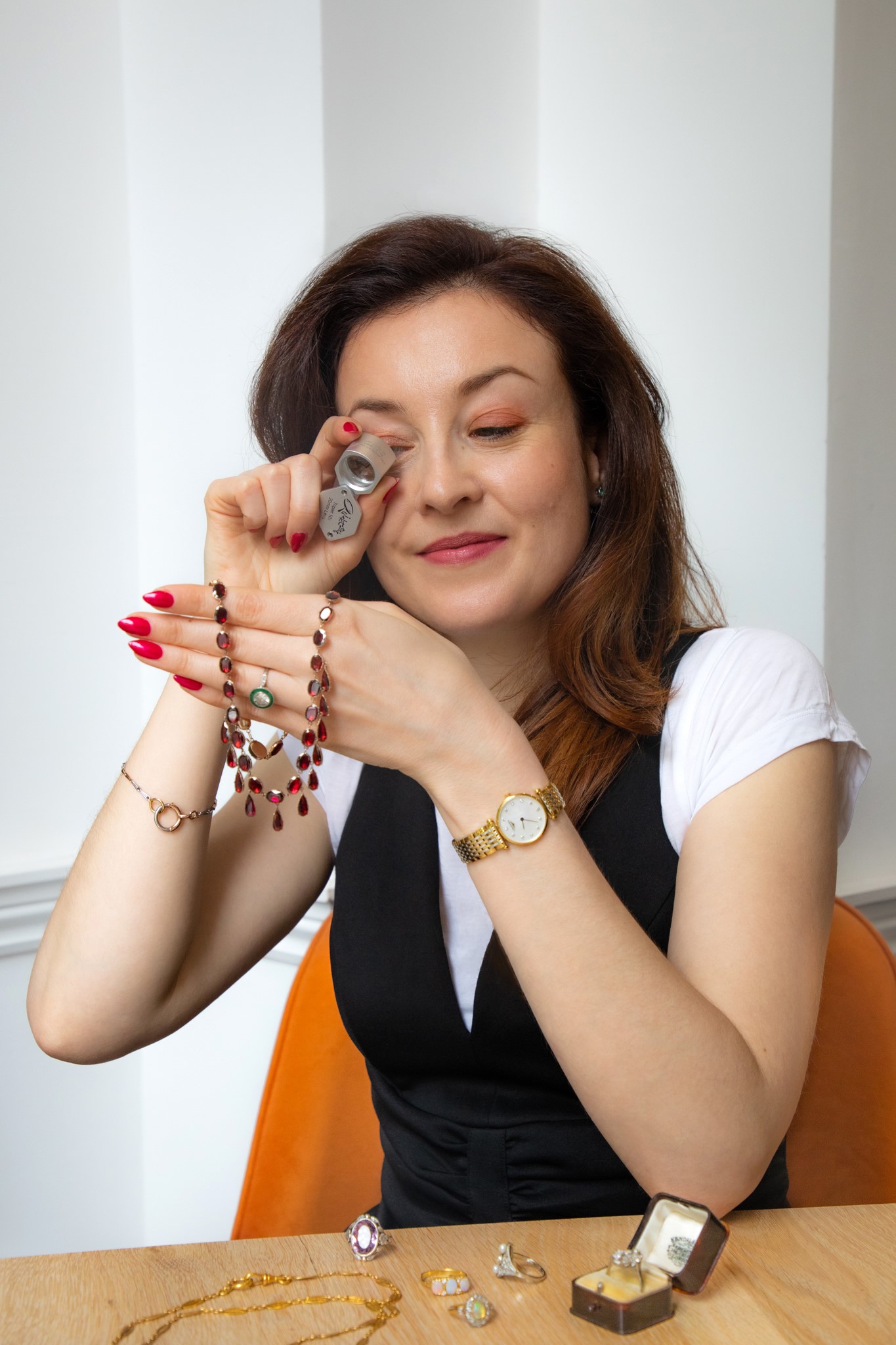 Lillicoco is a fast-growing e-tailer of women's affordable luxury antique jewellery, including rings, bracelets, necklaces and pendants
Growth capital provided by Foresight through the Midlands Engine Investment Fund
Funding will help scale the core business and open a workshop in Birmingham's Jewellery Quarter
30 June 2022: Foresight Group ("Foresight"), a listed private equity and infrastructure investment manager, is pleased to announce a £600,000 growth capital investment into Lillicoco Limited ("Lillicoco" or "the Company"), using equity finance from the Midlands Engine Investment Fund ("MEIF").
Lillicoco is a fast-growing e-tailer of women's affordable luxury antique jewellery, including rings, bracelets, necklaces and pendants - ranging from £100 to £5,000 per item. Each item is authenticated and certified in-house. It is then listed on Lillicoco.com with a detailed condition report, as well as high-definition photos and videos. The Company boasts a 4.9/5 Trustpilot score, making it the most positively reviewed and trusted online operator in the market.
Currently based in Bristol, Lillicoco was founded in 2016 by Simon Green and Stacey Lillico, alongside their full-time jobs. As a trained gemmologist, Stacey began to directly source high-quality, antique stock across the UK and used her skills to refurbish and upcycle each piece. Simon, with a background in eCommerce, launched the Lillicoco website with the aim of becoming the trusted go-to brand for antique jewellery.
Since the Company began trading, Lillicoco has seen strong year-on-year growth with sales of more than £1 million since 2021. Most of their clients are based in the US with the remainder equally split between the UK and Europe. 
Lillicoco will benefit from Foresight's eCommerce experience, with the investor having supported over a dozen eCommerce companies.
The investment will enable the Company's growth plans with new key senior hires. Lillicoco plans to open a workshop in Birmingham, near the Jewellery Quarter, and hire a local team. It is estimated that 15 to 20 skilled jobs will be created in the region through to 2025.
Commenting on the investment, Simon Green, Managing Director and Co-Founder of Lillicoco, said: "We are thrilled to welcome Foresight to Lillicoco. It is our mission to build the largest and most diverse independent collection of fine antique and vintage jewellery available online. This investment is an essential step that we are delighted to take and will enable us to broaden our inventory and expand further into new and existing markets - offering our loyal customers and collectors more variety and choice than ever before."
Ray Harris, Director at Foresight, added: "Foresight is excited to support Lillicoco in their next stage of expansion as their growing collection of unique, high-quality jewellery pieces are discovered and treasured by new and returning clients. This is another example of how Foresight's funds are creating jobs in the region for dynamic business owners with an international and sophisticated client base."
-ENDS-
Advisers to Foresight:
Financial Due Diligence:               PFK Smith Cooper
Legal Due Diligence:                    Howes Percival
Commercial/eCommerce:           Infinity Nation
Cyber DD:                                       Kryptokloud
For more information contact:
Chris Barry: barry@thisisinfluential.com / +44(0)7733 103 693
Lucy Sherwood: marketing@foresightgroup.eu / +44(0)20 3763 6977
Notes to Editors
About Foresight Group:
Foresight Group was founded in 1984 and is a leading listed infrastructure and private equity investment manager. With a long-established focus on ESG and sustainability-led strategies, it aims to provide attractive returns to its institutional and private investors from hard-to-access private markets. Foresight manages over 300 infrastructure assets with a focus on solar and onshore wind assets, bioenergy and waste, as well as renewable energy enabling projects, energy efficiency management solutions, social and core infrastructure projects and sustainable forestry assets. Its private equity team manages ten regionally focused investment funds across the UK and an SME impact fund supporting Irish SMEs. This team reviews over 2,500 business plans each year and currently supports more than 200 investments in SMEs. Foresight Capital Management manages four strategies across six investment vehicles with an AUM of over £1.6 billion.
Foresight operates from 12 offices across six countries in Europe and Australia with AUM of £9 billion as at 13 June 2022*. Foresight Group Holdings Limited listed on the Main Market of the London Stock Exchange in February 2021. https://www.fsg-investors.com/
*Unaudited Assets Under Management, as at 13 June 2022.
About Lillicoco Limited:
Born out of a lifelong passion for all things shiny and wonderful, Lillicoco was created to be a place where ordinary people could come to find extraordinary jewellery. Since 2016, founders Simon Green and Stacey Lillico have brought vintage and antique fine jewellery to a rapidly growing customer base, with offerings for seasoned heirloom hunters and fashion forward magpies alike.
Based in Bristol but trading treasures online, the shopping platform has become a bookmark for thousands of loyal buyers and one of the most reputable names in antique jewellery. Lillicoco's collection of one-of-a-kind pieces start with museum worthy 18th Century Georgian suites and moves through the Victorian and Edwardian into the 20th Century Art Deco and Art Nouveau eras.
Whether you're looking for a unique engagement ring from the ever-adored Art Deco period, or are after a macabre mourning trinket (complete with a lock of hair), Lillicoco sells pieces of history of exceptional quality – many handcrafted – ready for a new lease of life.
The antithesis of fast fashion, the brand has been built on an appreciation of the past and a determination to secure our future, with ethical consumption always at the forefront of Lillicoco's aspirations. Rejecting mass made, high street jewellery seems as though it should be synonymous with exclusivity, but Lillicoco prides itself on dissolving the barrier to luxury retail with a range of accessible price points.