Foresight Sustainable Forestry Company Plc
Sustainable Forestry Skills Training Programme expands to Scotland following successful launch in Wales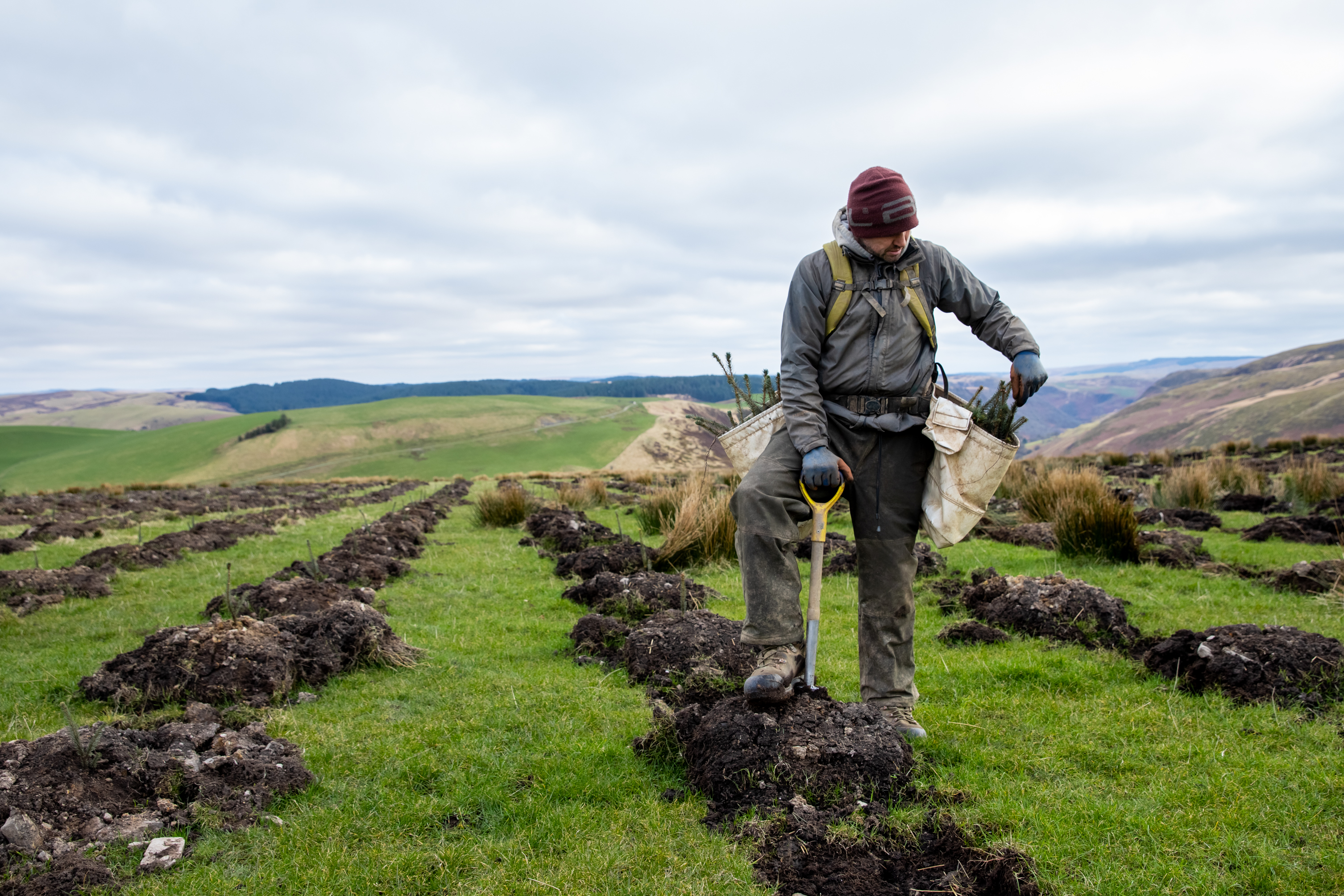 Tilhill, the UK's leading provider of nature-based solutions and Foresight Sustainable Forestry Company Plc (FSF), the UK's first listed natural capital investment company, are proud to announce the expansion of the Foresight Sustainable Forestry Skills Training Programme. Following the successful launch of the programme in Wales last year, which saw four trainees completing the course, it will be expanded into Scotland for 2023. In total, 10 training programme placements will be awarded across both Scotland and Wales.
Working in partnership with Coleg Cambria Llysfasi and Scotland's Rural College (SRUC) to deliver the programme in Wales and Scotland respectively, successful applicants from communities local to FSF's operations will receive fully-funded training courses which will include forestry-related activities.
Training sessions in Wales will take place in August, September, October and November, comprising of three weekly sessions. The programme in Scotland will take place throughout the month of August. The syllabus for both programmes offer tractor driving, chainsaw skills, first aid training and much more with the addition of harvesting simulator training, quad biking, tree planting and tree protection in Scotland.
Over the last 70+ years, Tilhill has planted more than 1 billion trees and, as a private company, has the greatest number of professionally qualified managers, specialising in woodland creation and management, timber harvesting and buying, and landscaping.
David Edwards, Forestry Director at Tilhill commented: "We are delighted to extend this important programme to Scotland following the success of the pilot scheme in Wales and to be part of the effort to encourage people into a career which will help reshape the future of our environment and the forest industry.
The programme offers a fantastic opportunity for people who are interested in gaining the knowledge and hands-on experience they need to build a rewarding career in the sustainable forestry sector. We're looking for candidates based in Wales and Scotland who are highly motivated, driven, enthusiastic, reliable and adaptable." 
This opportunity would be perfect for anyone within agriculture, farming or contractor-based roles or anyone who wants to start a career locally within the forestry sector regardless of their previous experience and qualifications. Successful candidates will be assigned a Tilhill mentor to advise on the development of their forestry career. Upon completion of the course, candidates will also be given the opportunity to apply for any available Tilhill vacancies and/or work on FSF's projects.
FSF invests in UK forestry and afforestation schemes with a key focus on increasing the UK's sustainable timber supply.  Its approach to sustainable forestry is closely aligned with five of the UN's Sustainable Development Goals including protecting the natural environment, enhancing biodiversity levels, making a positive contribution to carbon sequestration, and supporting rural communities. FSF's forestry schemes in Wales, Scotland, and England are playing an important role in battling climate change whilst simultaneously mitigating biodiversity loss. 
Richard Kelly, Co-Lead of Foresight Sustainable Forestry Company plc said: "As we embark on the second year of this partnership with Tilhill, we are excited to extend the number of trainees and to expand the programme to Scotland – another area where we are highly active.
At FSF, we remain committed to making material contributions to UK's twin fights against climate change and biodiversity loss, and to do so in a way that enables a just transition.
In achieving these goals, we recognise the importance of providing local communities with the necessary skills and opportunity to thrive in the forestry sector. We hope to empower rural farming communities to embrace the plethora of career opportunities created by afforestation-related land use change. These initiatives will also support the Welsh and Scottish governments' annual planting targets, contributing to a more sustainable future for us all."
To apply, please click here.
For further information, please contact: Alice Cho, SEC Newgate on FSF@secnewgate.co.uk