Foresight Capital Management
Awards
Foresight Group awarded 'Most Innovative Fund Launch' at ESG Clarity Awards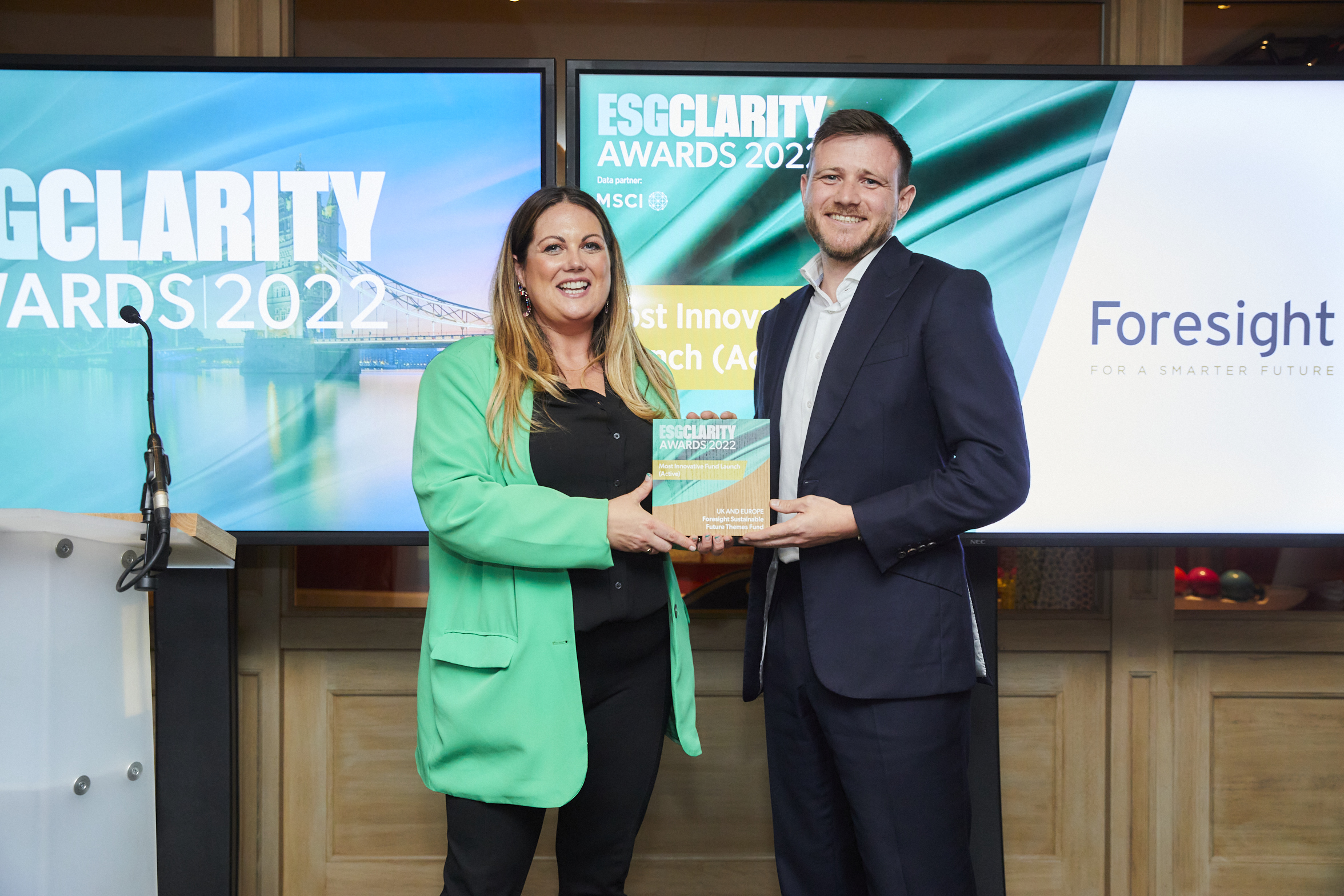 We are delighted to announce that Foresight Group has received the 'Most Innovative Fund Launch - Active' award at the first ever ESG Clarity Awards, for the launch of FP Foresight Sustainable Future Themes Fund.
The judges were looking for a fund which was under two years old, with a 'first of its kind' product. It needed to offer the market something unique, whilst supporting the mitigation of climate change, or the just transition.
When looking at FP Foresight Sustainable Future Themes fund, the judges noted that it had a clear and specific brief of only investing in companies where sustainability is the vast bulk of their business, which makes it a great offering to investors.
The Fund, which was launched in April this year, targets attractive risk-adjusted returns by investing in a global portfolio of scalable listed companies that address the core themes of sustainable development and decarbonisation.
Nick Scullion, Lead Fund Manager, commented: "This award really is a recognition of all the effort that has gone in over the last two years to launch this strategy. The fund reflects a big step in the industry in combatting climate change and gives investors the ability to make an impact with their investment choices. It has been an absolutely monumental effort from the whole team and from the whole of Foresight, so thanks everyone and thanks to the people at ESG Clarity."
The ESG Clarity Awards recognise the very best talent and expertise in the ESG industry, so we are delighted to have been acknowledged in this category.