News
Infrastructure
Completion of Acquisition of Infrastructure Capital Holdings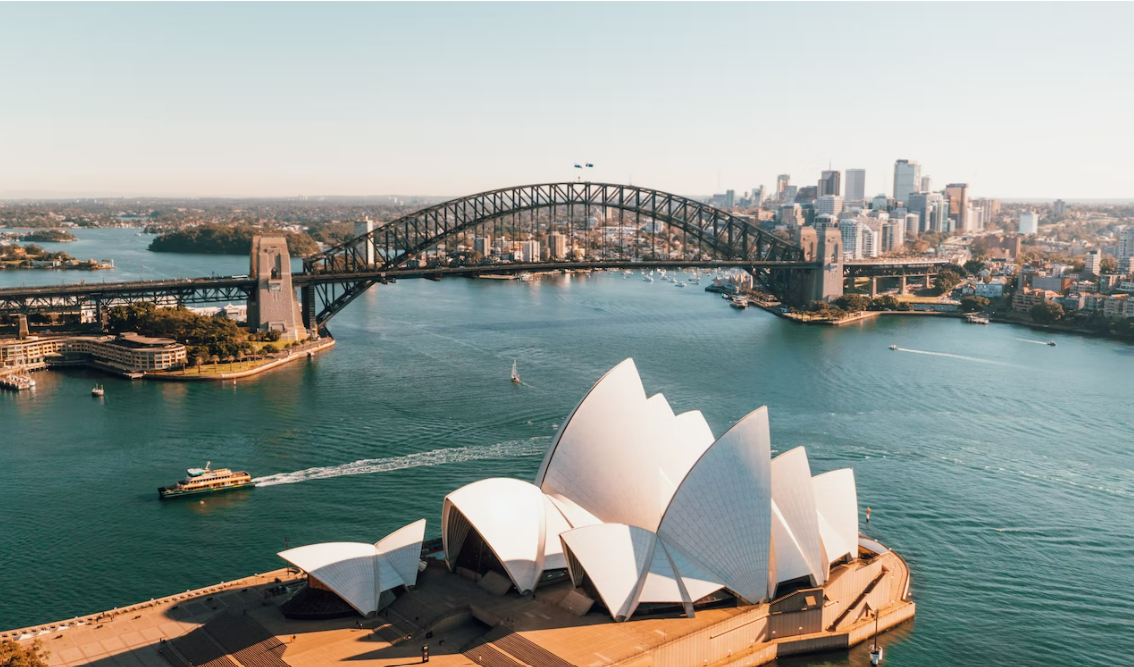 Click here to read the RNS.
Foresight Group Holdings Limited ("Foresight", "Foresight Group", the "Group") today announces the timely completion of its acquisition of 100% of the issued share capital of Infrastructure Capital, previously announced on 12 July 2022, following receipt of regulatory approval from the Foreign Investment Review Board in Australia and satisfaction of certain change of control conditions.
The up-front consideration of A$105 million for the acquisition has been satisfied through the payment of A$52.5 million in cash and the issue of 7,937,879 new ordinary Foresight shares (the "Consideration Shares") to Infrastructure Capital's shareholders. The Consideration Shares equate in value to A$52.5 million (£29.9 million1) at a fixed share price of c.376p (the volume weighted average price over the 30 trading days ending on 11 July 2022). The Consideration Shares will (subject to certain customary good leaver exceptions) be subject to forfeiture if a seller ceases to be employed or contracted by Infrastructure Capital during the next 3 years, with 100% of a seller's Foresight shares being forfeited if this occurs prior to 30 September 2023, 66.66% from 30 September 2023 to 29 September 2024 and 33.33% from 30 September 2024 to 30 September 2025. The Consideration Shares are also subject to lock-up provisions, with one-third of the total Consideration Shares being released from lock-up each year for the next 3 years.
Application has been made for the admission of the Consideration Shares, which will rank pari passu in all respects with the Company's existing ordinary shares in issue, to the premium listing segment of the Official List of the Financial Conduct Authority and to trading on the main market for listed securities of the London Stock Exchange (together, "Admission"). Admission is expected to become effective and unconditional at 8am on 9 September 2022 with dealings in the Consideration Shares expected to commence on the same day.
Following Admission, the total number of ordinary shares of nil par value each with voting rights in issue will be 116,271,212.
Bernard Fairman, Executive Chairman of Foresight Group Holdings Limited, commented:
"I am delighted that the acquisition of Infrastructure Capital is now completed. It is a transformational deal for Foresight and one which will benefit all our stakeholders.
The acquisition is financially and strategically accretive, and significantly increases our geographic reach. Foresight Group AUM as at the 30 June 2022, when including the AUM of Infrastructure Capital, would increase by £3.0 billion to £12.4 billion2. We have been working closely with our new colleagues and look forward to benefiting from the exciting opportunities that this transaction will generate."
Foresight's next scheduled market announcement will be its half year FY23 trading update on 11 October 2022.
Notes:
1.   Converted from AUD to GBP at an exchange rate of 0.5687.
2.   Based on Foresight Group unaudited AUM as at 30 June 2022 and Infrastructure Capital's unaudited AUM as at 30 June 2022 converted from AUD to GBP at an exchange rate of 0.5846 as at 7 September 2022.
For further information please contact:
About Foresight Group Holdings Limited
Foresight Group was founded in 1984 and is a leading listed infrastructure and private equity investment manager. With a long-established focus on ESG and sustainability-led strategies, it aims to provide attractive returns to its institutional and private investors from hard-to-access private markets. Foresight manages over 330 infrastructure assets with a focus on solar and onshore wind assets, bioenergy and waste, as well as renewable energy enabling projects, energy efficiency management solutions, social and core infrastructure projects and sustainable forestry assets. Its private equity team manages ten regionally focused investment funds across the UK and an SME impact fund supporting Irish SMEs. This team reviews over 2,500 business plans each year and currently supports more than 200 investments in SMEs. Foresight Capital Management manages four strategies across six investment vehicles with an AUM of over £1.6 billion.
Foresight operates from 13 offices across seven countries in Europe and Australia with AUM of £12.4 billion*. Foresight Group Holdings Limited listed on the Main Market of the London Stock Exchange in February 2021. https://www.fsg-investors.com/
*Based on Foresight Group unaudited AUM as at 30 June 2022 and Infrastructure Capital's unaudited AUM as at 30 June 2022 converted from AUD to GBP at an exchange rate of 0.5846 as at 7 September 2022.
Disclaimer - Forward-looking statements
This statement, prepared by Foresight Group Holdings Limited (the "Company"), may contain forward-looking statements about the Company and its subsidiaries (the "Group"). Such forward-looking statements can be identified by the use of forward-looking terminology, including the terms "believes", "projects", "estimates", "plans", "anticipates", "targets", "aims", "continues", "expects", "intends", "hopes", "may", "will", "would", "could" or "should" or, in each case, their negative or other various or comparable terminology. Forward-looking statements involve known and unknown risks, uncertainties, assumptions and other factors which are beyond the Company's control and are based on the Company's beliefs and expectations about future events as of the date the statements are made. If the assumptions on which the Group bases its forward-looking statements change, actual results may differ from those expressed in such statements. There are a number of factors that could cause actual results and developments to differ materially from those expressed or implied by these forward-looking statements, including those set out under "Principal Risks" in the Company's annual report for the financial year ended 31 March 2021. The annual report can be found on the Company's website (www.fsg-investors.com). Forward-looking statements speak only as of the date they are made. Except as required by applicable law and regulation, the Company undertakes no obligation to update these forward-looking statements. Nothing in this statement should be construed as a profit forecast.
This information is provided by RNS, the news service of the London Stock Exchange. RNS is approved by the Financial Conduct Authority to act as a Primary Information Provider in the United Kingdom. Terms and conditions relating to the use and distribution of this information may apply. For further information, please contact 
rns@lseg.com
 or visit 
www.rns.com
.
RNS may use your IP address to confirm compliance with the terms and conditions, to analyse how you engage with the information contained in this communication, and to share such analysis on an anonymised basis with others as part of our commercial services. For further information about how RNS and the London Stock Exchange use the personal data you provide us, please see our 
Privacy Policy
.
END
ACQUPUAABUPPUQR